Saturday, September 15, 2018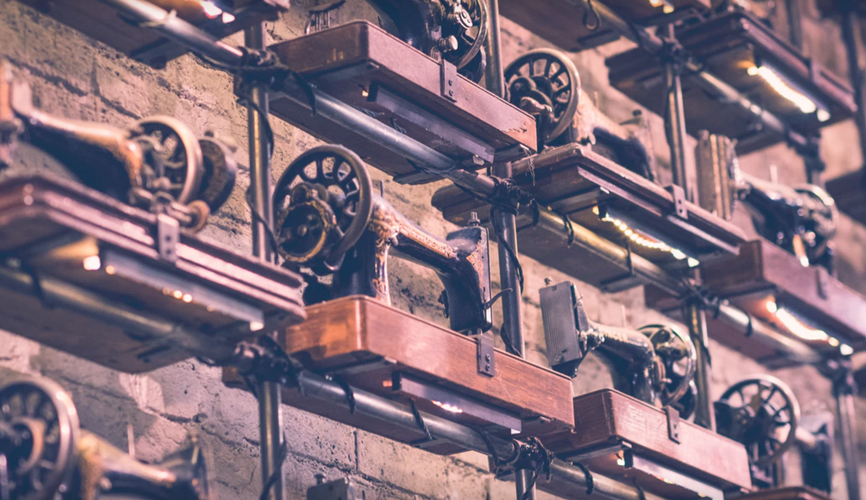 How to choose best embroidery sewing machine? Maybe, you, who like sewing or do DIY stuff, have this question in your mind. Actually, it's hard, especially if you don't know what kind of factors that you need to use, when you want to find, choose and buy embroidery sewing machine. So, here are few things you need to use to find best quality embroidery sewing machine.
The Embroidery Area Size the Machine Can Handle
You need to find out the size of the hoop that was used, when you see the sample of the embroidery result from the machine that you are going to buy. Although it looks good, but if it has small size, you won't be able to create more complicated design for bigger fabric. Maybe, you can still buy the machine with small embroidery area for practice purpose, especially if you are beginner. But, for you who want to express your imagination, you need to really consider the size.
How Many Hoops You Will Get?
The hoops are the part of the embroidery machine that you can replace, in order to create different size or patter of embroidery on your fabric. And, usually one machine won't give you many hoops, while you will need lots of it later. If you only get small number of hoops included in the product, you will need to buy extra hoops, which can cost you a lot.
The Screen
The latest embroidery sewing machine is equipped with built-in computer that you can control through the screen on the machine. So, find out if the product use standard LED screen or touch screen. It doesn't matter which one that you choose. The most important thing here is you must be able to operate all features through this machine screen without problem. If you can do that, choose that machine.
The Embroidery Design Feature
Some machine has library of design inside, which you can use or combine to create new design. However, there is also a machine where you can import your own design. The best choice would be the one where you can import your design. This feature will give you more freedom to create any embroidery that you like. More than that, if the machine is also equipped with software that you can use on your PC that would be much better. With that software, you can easily create design and transfer it into the machine.
The Sewing Capability
It is good idea to find and buy embroidery machine that also can sew. That way, you will get two functions in one machine. Or, if you have sewing machine and unfortunately, your sewing machine is broken, you still have backup with your embroidery machine. Most of embroidery machine also has sewing feature. But, there are also some of them that only has embroidery feature. So, be careful when you choose it.
Basically, those are few things that you need to consider, when you want to buy embroidery sewing machine. Choose carefully and get the best benefits from it. And, you can enjoy your sewing hobby at maximum pleasure.